The first tokenized film in history.
Bull Run has made history by fully financing itself in less than 24 hours through the sale of $BULL tokens. It is a documentary with a lot of comedy about the cryptocurrency craze, directed by Ana Ramón Rubio and produced by Cosabona Films and The Immigrant.
Cryptocurrencies and Cinema, but what is this?
Ana is a filmmaker who develops an interest in cryptocurrency trading during the pandemic. Her husband (who is about to become her ex-husband) convinces her to go to a therapist (under false pretenses). Ana decides, as a form of self-therapy (so she can continue trading in peace), to create a documentary about the Bitcoin fever and the crypto world. Ana's story will serve as a Trojan horse to delve into the crypto ecosystem through expert testimonials. We will discover why blockchain is the most significant technological revolution since the internet. This documentary-comedy will infiltrate the minds of scammers, deniers, geeks, engineers, anarchists, millionaires, utopian capitalists, and millennials who dominate the market, where the real stakes are the future.
What does the $BULL token represent?
The $BULL token is a security token. It represents the debt issued for the film and grants certain rights to the film's profits. 50% of the net proceeds from the film are distributed in the form of USDT payments every 3 months. The other 50% is included in a DeFi operation involving stablecoins and represents the redeemable value of the $BULL token at any time until the token self-liquidates in 2025, distributing the profits from 4 years among tokenholders equally. In addition, the token offers various utilities that benefit holders, both in terms of attending film shoots and premieres and in terms of appearing in the film's credits.
Benefits of the $BULL token
Participate
Get exclusive movie content like early access, giveaways, the opportunity to attend film shoots, and more.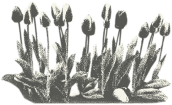 Earn
Receive the film's benefits, distributed equally among the holders every 3 months.
Make history
The names of the holders will be forever etched in the credits: become a part of history.
Advantages of film tokenization
One of the major challenges facing the film industry lately is financing, with the estimated average time to raise funds for a movie typically ranging from 2 to 3 years. Micro-investments in the form of token purchases make it possible to significantly reduce these timeframes. In Bull Run, we've managed to do it in just 20 hours! And it's all thanks to tokenization and our community of tokenholders. Furthermore, traditional film investment is usually reserved for large investors. Tokenization opens up the opportunity for anyone to access a market that was previously out of reach. Another significant advantage over traditional investment is that you can exit the project at any time by liquidating the tokens, providing liquidity for the outgoing tokenholder, while the remaining tokenholders increase their exposure by reducing the number of tokens to distribute among them.
Lights, camera... tokenization!
The $BULL token is a security token that was sold in a private sale, without any associated promotion, action, or advertising. At Bull Run, we believe that the first step toward this digitization should be firm but secure, requiring no extensive technical knowledge to participate. As a result, the tokenomics are based on:
Team
A comprehensive team with extensive experience in both the film industry and crypto.
Ana Ramón Rubio

Director

Juanjo Moscardó

Producer

Camila Jiménez

Producer

Silvana Aguirre

Producer

Miguel Caballero

Tokenomics and Associate Producer

Javi 'Sokar' Ortiz

CTO and Associate Producer

Javi Celorrio

Tokenomics and Associate Producer

Carlos Celorrio

Tokenomics and Associate Producer

Victor Merino

Solidity & Web3 Developer

Guillermo Pérez

Solidity Developer

Cristina Vivó

Production Director

Celia Riera

Director of Photography

Carlos Lidón

Sound Engineer

Paula Salañer

Assistant Director

David Martínez

Production Assistant

Carlos López

Camera Assistant

Lluis Moreno

Camera Assistant

Vanesa Ribera

Makeup and Hair

Pilar Maestre

Documentation and Archives

César García

Editing

Alvar López

Script Consultant

Granissat Estudi Creatiu

Graphic Design
More news...
Discover the latest news about BullRun the movie on our blog